Good Afternoon Shark Families! Just a reminder about our LAST Skate Night of the year from 5-8pm tonight at Easley Skate Center. Also, please check your child's folder for the reminders about MAST 2022 Field Day tomorrow! It will be nice and sunny!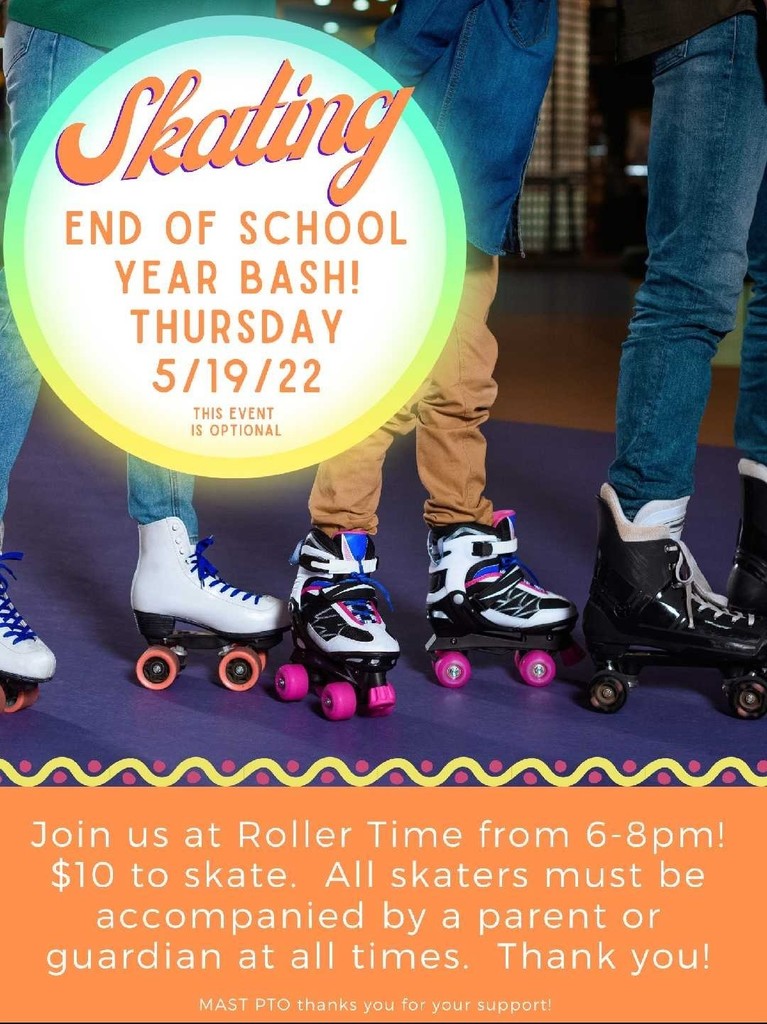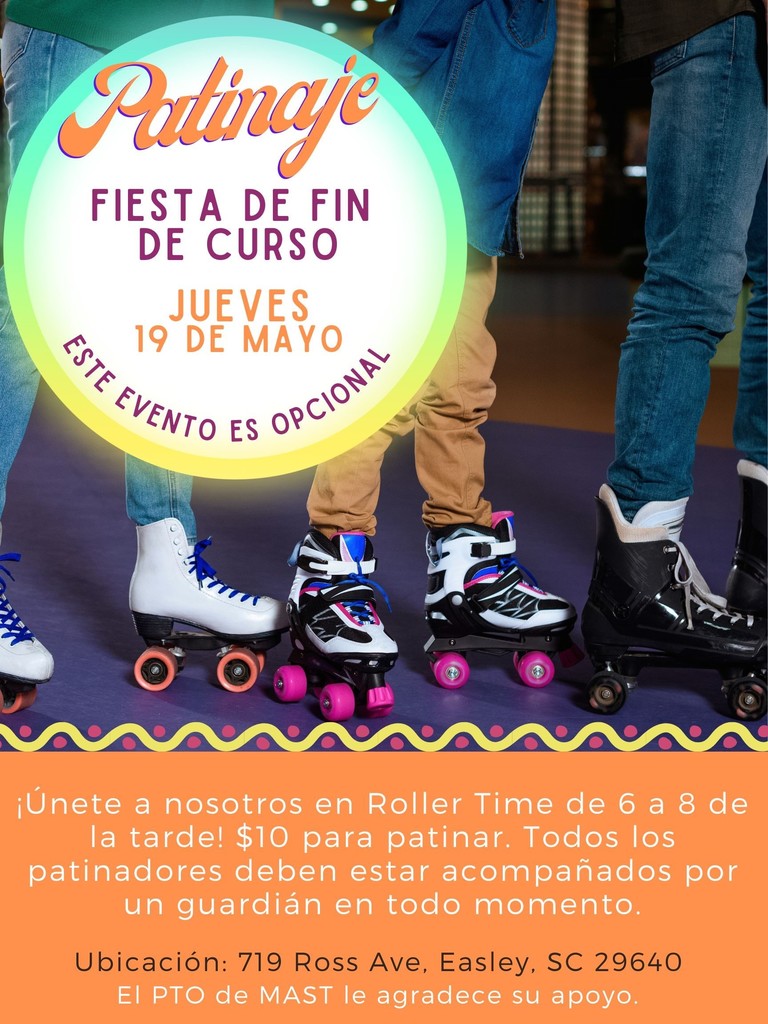 Just a reminder about our Dive into K4/K5 night TOMORROW night (Tuesday, May 17th) from 6pm-7pm. There will lots of activities for our Sharks and snacks provided. Parents will get to tour the school and learn more about the expectations of K4 and K5! It's not too late to RSVP!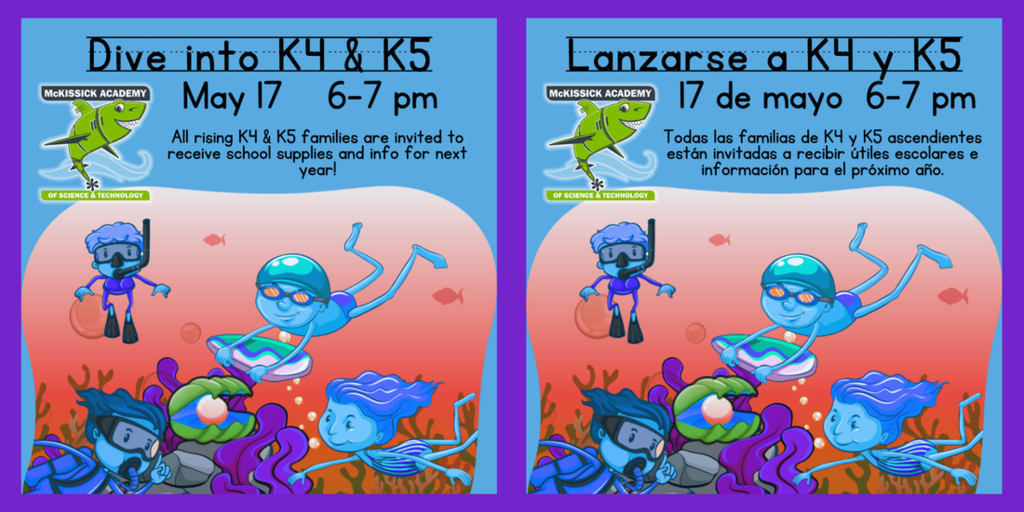 We are hiring! Do you know anyone searching for positions such as teachers, custodial staff, summer camp workers, guidance counselors, coaches, and more? Please share these opportunities with them. There are immediate opportunities for custodians at Easley High School and Clemson Elementary. Visit pickens.k12.sc.us/page/join-our-team to apply online. Join our SDPC team!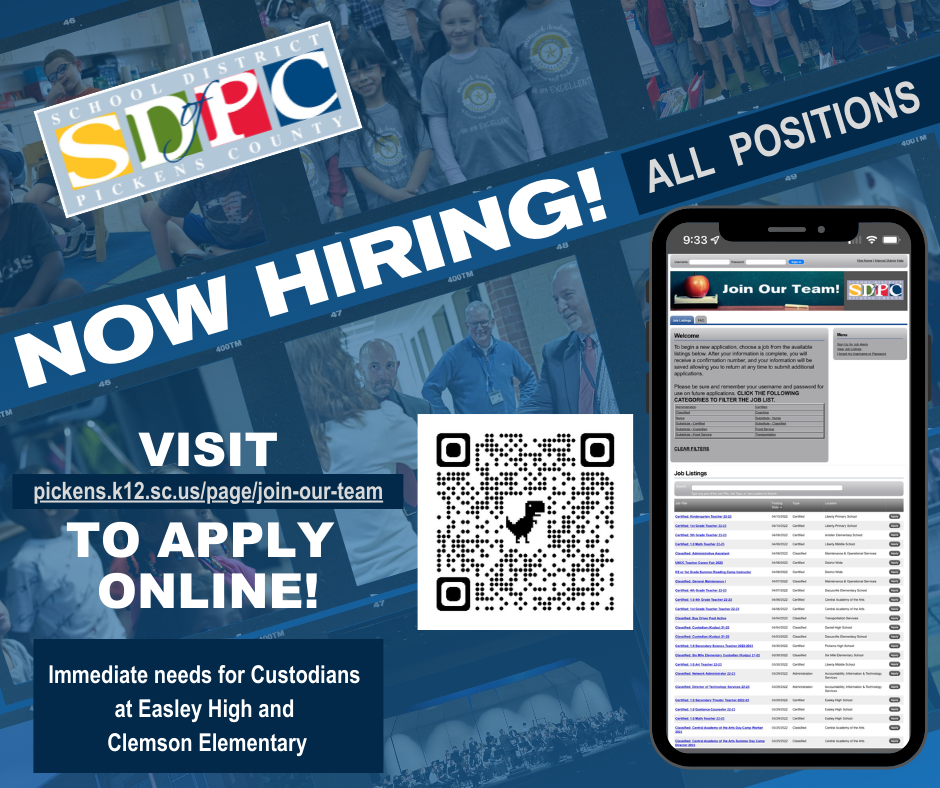 It is a beautiful Friday! Here is the Fins Up Newsletter for next week!
https://www.smore.com/pkvds
Have a great week-end Shark Families!
Just a reminder that our Coffee with a Principal is tomorrow at 8am and Volunteer Training following at 8:30 in the cafeteria! Hope to see you there! *Parents are now allowed on field trips but you must be volunteer trained and background check updated.
Hope our Shark Families had a wonderful Friday off of school- here is the Fins Up for next week:
https://www.smore.com/twp9a
Just a reminder that we are off Monday from school as well in honor of President's Day!
We are so excited about our Sweetheart Dance next Thursday, February 17th. If you are planning to attend with your child, please send in the reservation by this Friday, February 11th!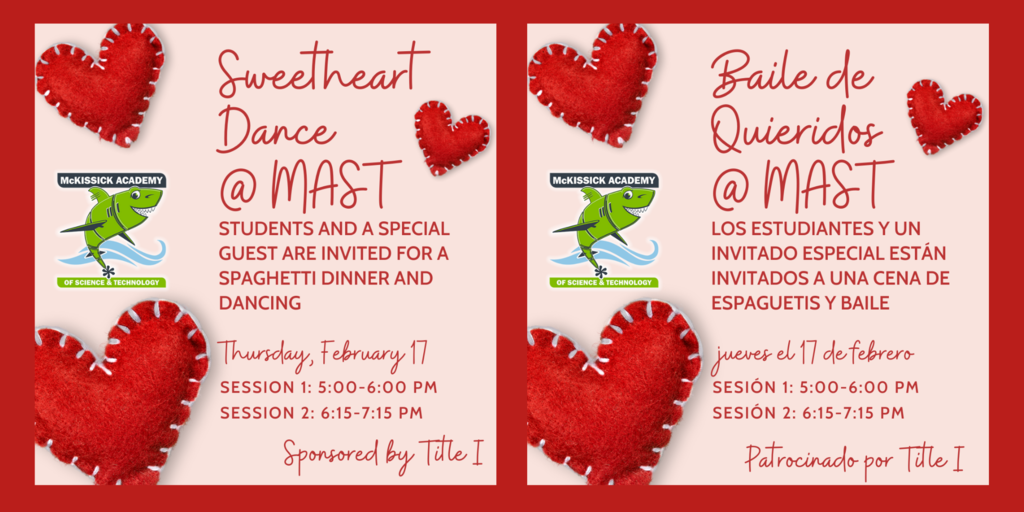 National School Counseling Week is Feb. 7-11, and we're happy to join our schools in celebrating. Every day, school counselors make a difference for students! Join us in thanking them for all they do! #SDPCBetterTogether #NSCW22